July 10, 2023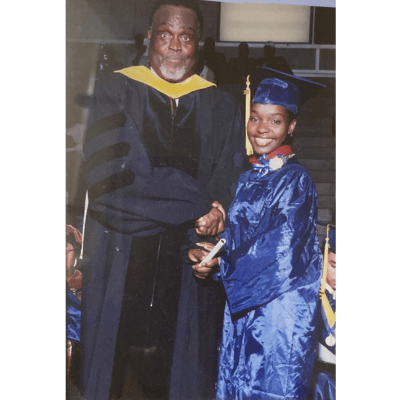 Meet Ms. Melissa R. Estrado
My name is Melissa R. Estrado. I am a proud graduate of Howard University, College of Arts & Science, class of 2003. As President of Howard University Alumni Club of Greater NYC, I am honored to say, I would not be where I am today without the unwavering support of Howard University and the Department of Alumni Relations.
When I arrived on Howard's well-manicured lawn-better known as the "yard," as a first-generation college freshman, it was a different world for me. A never felt before powerful energy radiated through my veins. Every day my peers and I felt like we could take over the world. On the days when I felt overwhelmed and ready to give up, all I had to do was take a walk on campus. At any given moment you could see and hear the future leaders of tomorrow. We were destined to be great!
Howard provided me with the necessary tools and resources to become a healthcare consultant. Howard afforded me exceptional, quality educational training by world renowned professors. Professors who were strong, resilient, and reminded us daily about perseverance at the Mecca. Professors like Clyde L. Jackson who treated you like family the minute you stepped foot in his class and now mentors your son-a rising sophomore at Howard University more than 20 years later.
To this day, we still have the best lawn in DC, and I feel the same energy I felt on day 1 whenever I visit my beloved alma mater. 
Categories
Academic Student Affairs