Political Science PhD Student Named 2020 APSA Public Scholarship Fellow
July 30, 2020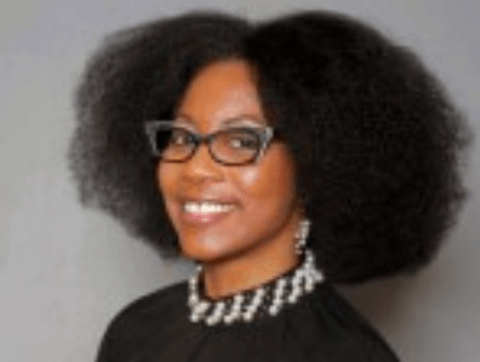 APSA is pleased to announce the 2020 class of the new Public Scholarship Program. The Public Scholarship Program is a remote, part-time fellowship that introduces political science graduate students to the intellectual and practical aspects of presenting academic scholarship to the public.
During the fellowship period, the scholars will focus on producing public-facing overviews of new research published in the American Political Science Review. Join us in congratualting Ashley C.J. Daniels for being named a 2020 APSA Public Scholarship Fellow:
Ashley C.J. Daniels is a Ph.D. candidate in the Department of Political Science at Howard University. She conducts research in the areas of Black Politics, Black feminist and womanist theory, public opinion, and popular culture. After completing her undergraduate studies at Bowie State University (BSU), where she received a Bachelor of Arts in English, she continued her education by earning Master of Arts degree in Public Administration. Her dissertation is entitled, The Power of the Sister Vote, which explores how Black women candidates are evaluated by Black women voters who are members of four of the nine historic Black sororities of the National Pan Hellenic Council. Professionally, she works at the Delta Research and Educational Foundation in Washington, D.C.
Categories
Graduate Students, Graduate Studies and Student Affairs