COAS Associate Dean Accepted into the Scientific Research Honor Society
July 30, 2020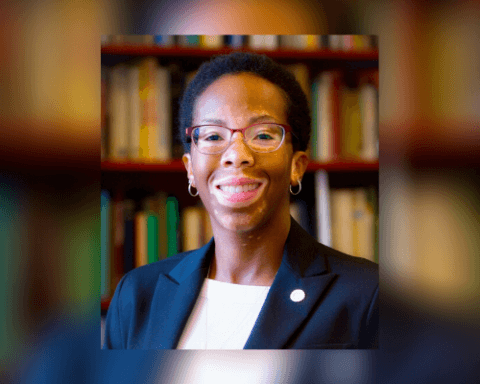 Join us in congratulating Dr. Kim Michelle Lewis, Associate Dean for Research, Graduate Programs, and Natural Sciences, on her acceptance into the Howard University Chapter of Sigma Xi, The Scientific Research Honor Society, as a Full Member.   She was nominated by colleagues in the HU Chapter.  Dr. Lewis' acceptance into Sigma Xi coincides with the start of the Sigma Xi President, Dr. Sonya Smith, Professor of Mechanical Engineering at Howard University. 
About Sigma Xi:  Sigma Xi is the international honor society of science and engineering. It is one of the oldest and largest scientific organizations in the world and has a distinguished history of service to science and society for more than one hundred and twenty five years. Scientists and engineers, whose research spans the disciplines of science and technology, comprise the membership of the Society. Sigma Xi chapters can be found at colleges and universities, government laboratories, and industry research centers around the world. More than 200 Nobel Prize winners have been members.
Brief Biographical Sketch:  Dr. Kim Michelle Lewis studied at Dillard University as a David and Lucile Packard Scholar and a UNCF/Mellon Fellow.  She received her Bachelor of Science degree in Physics in 1998.  Dr. Lewis was accepted to the University of Michigan Applied Physics Ph.D. Program as a  Packard Fellow and was awarded several Pre-doctoral Research Grants from the Social Science Research Council.  Her Ph.D. thesis work in Condensed Matter Physics led to a U.S. Patent No. 6,777,911 in August 2004. Dr. Lewis completed her Master of Science in Electrical Engineering in August 2003 and her PhD in Applied Physics in August 2004 from the University of Michigan.

In 2004, Dr. Lewis accepted a postdoctoral position at Louisiana State University (LSU) in Baton Rouge in the Department of Electrical and Computer Engineering and the Center for Computation and Technology.  In April 2005, Dr. Lewis received a Ford Foundation Postdoctoral Fellowship administered by the National Research Council of the National Academies to continue her research in the area of molecular electronics at LSU.
Dr. Lewis begin in 2006 as an Assistant Professor of Physics at Rensselaer Polytechnic Institute and was promoted to Associate Professor in 2012.  In 2017, Dr. Lewis served as the Associate Chair of the Department of Physics and Astronomy. 

In January 2018, Dr. Lewis accepted the position as the Associate Dean of Research, Graduate Programs, and Natural Sciences and Professor of Physics in the College of Arts and Sciences at Howard University.  Her research expertise is in the area of quantum transport in nanoscale structures, such as ultrathin films, molecular structures, and biological systems using techniques that include inelastic electron tunneling spectroscopy and scanning probe microscopy.
Categories
Current Affairs, Faculty & Staff, Faculty Research and Research